Kumble brings with him a sharp intellect and enormous international experience
After news broke out that Anil Kumble has applied for the post of Team India's head coach, the race towards the final shortlist appears to be gathering serious steam. Having received as many as 57 applicants comprising of an extensive array of former cricketers across the globe, BCCI is likely to take the all-important decision on June 25.
Considering one of the criteria required the candidate to have prior standing as coach of either an international or first-class team, Kumble has taken everyone by surprise in throwing his hat into the ring. However, the iconic bowler's reputation as a man of immense resolve and integrity should make him among the front-runners for the lucrative job.
As team mentor, he was an integral part of a Mumbai Indians in a phase during which the IPL franchise clinched two titles apart from a Champions League as well. The 45-year old's man management skills can be ascertained from his work in multiple administrative positions under different capacities.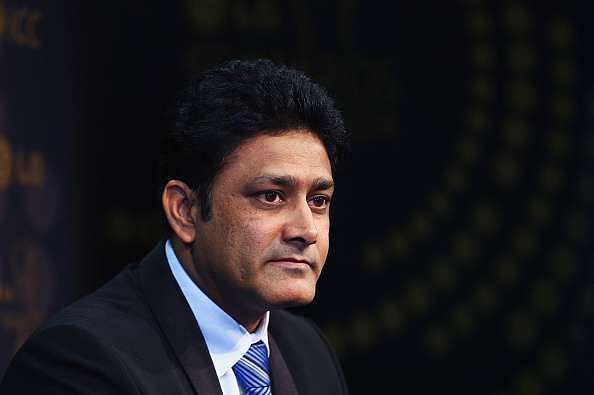 The best example was a 3-year stint as President of Karnataka State Cricket Association (KSCA). Adapting himself to the responsibility, Kumble demonstrated that it was possible to make a difference by expanding the focus from Bengaluru to smaller cities throughout the state.
The rewards for stable governance and widening of existing talent pool were reaped in 2013-14 when Karnataka won the Ranji Trophy after 15 years. Kumble's intricate knowledge of running an administrative body and delivering amidst huge expectations might augur well for the Indian team.
Known for his no-nonsense approach, he even carefully warned the BCCI by using fallen empires as an analogy and implored them to use their power with responsibility during an MAK Pataudi Memorial Lecture. There was also an interesting take on the need for equipping players to deal with the constant stress accompanying them which displayed his prudent side.
On the battle for co-existence between the three formats, Kumble's meticulousness stood out. In his own words, "Specific seasons for specific formats will facilitate better planning for a longer term cricket calendar, provide clarity for spectators and allow players to prepare for the different physical and mental demands of each format."
Admittedly, his initial tenure as Chairman of the ICC Cricket Committee from 2012-15 did not exactly meet the lofty standards that he had set. But, Kumble redeemed himself during his second term when he finally managed to get the panel to think about the numerous issues prevalent in the modern game.
Before all this, Anil had forged an incredible career as India's leading wicket-taker in both Tests and ODIs. More than the numbers, it was the manner in which he played the sport that cemented his legacy among the most venerated cricketers of all-time.
An unflinching commitment to the team's cause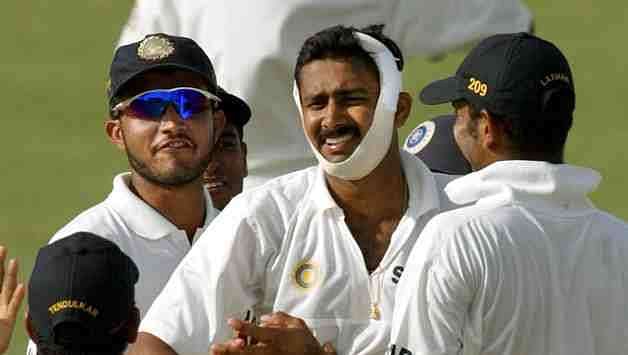 The image of a heavily bandaged Kumble marking his spot and getting ready to send down not one or two but 14 consecutive overs in the 2002 Antigua Test is now a part of cricketing folklore. Having been smashed in the jaw while batting, he spat out a considerable amount of blood and dismissed one Brian Charles Lara in a relentless spell.
When asked about his effort, the leg-spinner nonchalantly replied, "At least I can now go home with the thought that I tried my best." It was one of those occasions which embodied the true spirit of cricket and any present-day Indian player does not need to look farther than that for inspiration.
Aptly nicknamed 'Jumbo' for his whole-hearted performances, Kumble did not possess the wizardry of Muttiah Muralitharan or the showmanship of Shane Warne. However, he combined unerring accuracy with an instinctive match awareness to get the better of most batsmen making him the ideal role-model for the current crop of bowlers.
A trailblazer in every aspect
Another significant aspect was his gradual improvement on non-Asian pitches which should help in the evolution of Ravichandran Ashwin, Ravindra Jadeja, wrist-spinners Amit Mishra and Piyush Chawla as complete spinners.
In the aftermath of India's middling away season during 2014-15, Kumble had a pragmatic view on team strategies. The stalwart called for shedding the conventional approach and adopting flexibility in the playing eleven.
Being a former captain himself, he would know a lot about the troubles that Indian bowlers have had in order to pick up 20 wickets in overseas conditions. In fact, his finest achievement as skipper came when confronted with chaos.
With Australia already being a tough place to tour, the Indians were on the receiving end of quite a few umpiring errors and the infamous 'Monkey-Gate' incident only threatened to make matters worse. However, Kumble showed his mettle as a leader by channeling the anger and orchestrating a landmark victory in the 2008 Perth Test.
The essential part of maintaining a thriving dressing room atmosphere is the relationship between captain and coach. Virat Kohli, current Test skipper and heir apparent to the limited-overs formats could feed off Kumble's vast reservoir of experience.
A fascinating thing about his journey from a bespectacled youngster to one of India's greatest ever match-winners was the penchant for capturing those special moments as photographs. Perhaps, he could add to those if selected for the highly sought-after role.
Credits: Ram Kumar, SportsKeeda